To upload new database, click the green "+Add new database" sign above the table.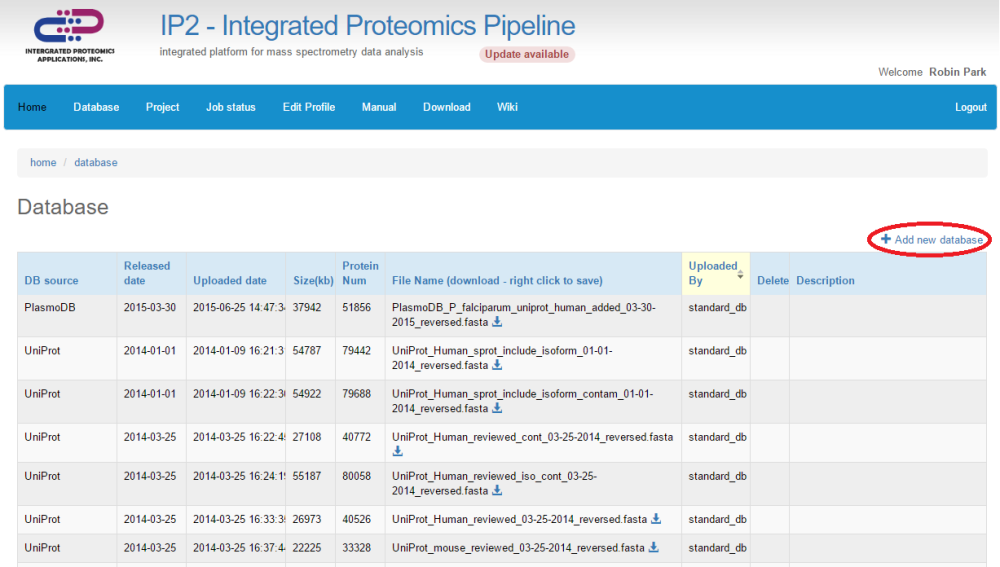 Figure 4.2.1
Fill out the database information page and use "select database…" button to select protein FASTA database file to upload or drag drop database file to the box. Information from fields user fills in will be concanated to build protein database file name.

Version can be any unique name users want to add to final fasta file name. This is optional.
"Generate reverse sequence" option will generate reverse decoy database and automatically append to the original fasta file. Please make sure your origianl fasta file does not contain decoy sequences if you want to select this option.
"Add contaminant proteins" option will append common contaminant protein sequences
After uploading database, user has to click the "submit" button to create a new database. The fields with red asterisks are required for database creation.


Figure 4.2.2
After completing the uploading, the page will be redirected back the database list table with updated information.
Feedback
Thanks for your feedback.